Spring Cherry Blossom pink purple and white, on tree branches in Norcott Brook near Hatton, Warrington, Cheshire, North West England, UK,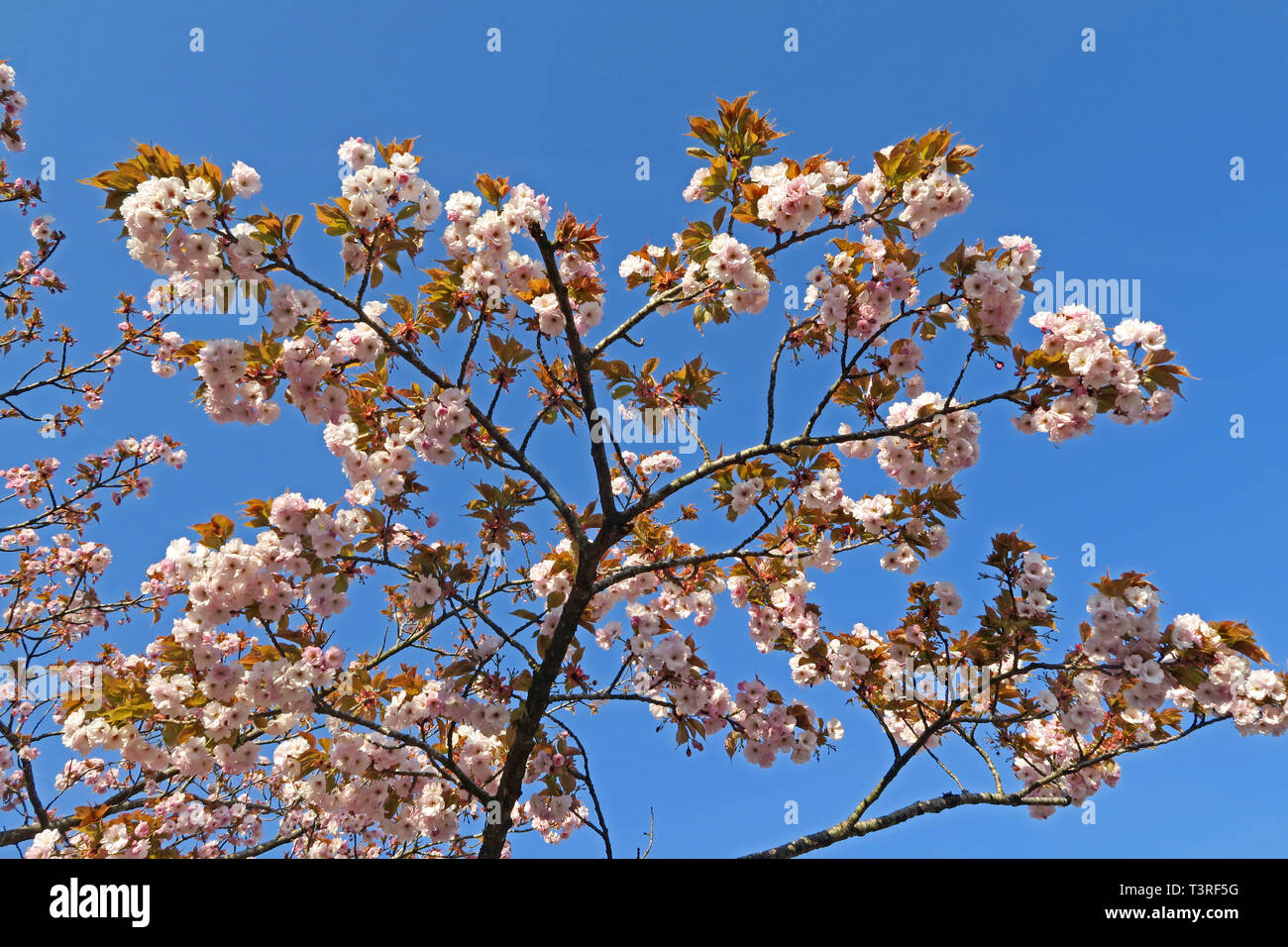 Image details
File size:
57.1 MB (2.9 MB Compressed download)
Dimensions:
5472 x 3648 px | 46.3 x 30.9 cm | 18.2 x 12.2 inches | 300dpi
Location:
Norcott Brook, Warrington, Cheshire, England, UK
More information:
A cherry is the fruit of many plants of the genus Prunus, and is a fleshy drupe (stone fruit). The cherry fruits of commerce usually are obtained from cultivars of a limited number of species such as the sweet cherry (Prunus avium) and the sour cherry (Prunus cerasus). The name 'cherry' also refers to the cherry tree and its wood, and is sometimes applied to almonds and visually similar flowering trees in the genus Prunus, as in "ornamental cherry" or "cherry blossom". Wild cherry may refer to any of the cherry species growing outside cultivation, although Prunus avium is often referred to specifically by the name "wild cherry" in the British Isles. The English word cherry derives from Old Northern French or Norman cherise from the Latin cerasum, referring to an ancient Greek region, Kerasous (Κερασοῦς) near Giresun, Turkey, from which cherries were first thought to be exported to Europe. The indigenous range of the sweet cherry extends through most of Europe, western Asia, and parts of northern Africa, and the fruit has been consumed throughout its range since prehistoric times. A cultivated cherry is recorded as having been brought to Rome by Lucius Licinius Lucullus from northeastern Anatolia, also known as the Pontus region, in 72 BC. Cherries were introduced into England at Teynham, near Sittingbourne in Kent, by order of Henry VIII, who had tasted them in Flanders.