. The transformations (or metamorphoses) of insects (Insecta, Myriapoda, Arachnida, and Crustacea) : being an adaptation, for English readers, of M. Émile Blanchard's "Metamorphoses, moeurs et instincts des insects;" and a compilation from the works of Newport, Charles Darwin, Spence Bate, Fritz Müller, Packard, Lubbock, Stainton, and others. e, and Spence Batehas made observations and drawings of those of several species.The following description of the larvae and of their metamorphosesis abstracted from Charles Darwins monograph (Ray Society). The ova of the Lepadi fee (pedunculated Cirriped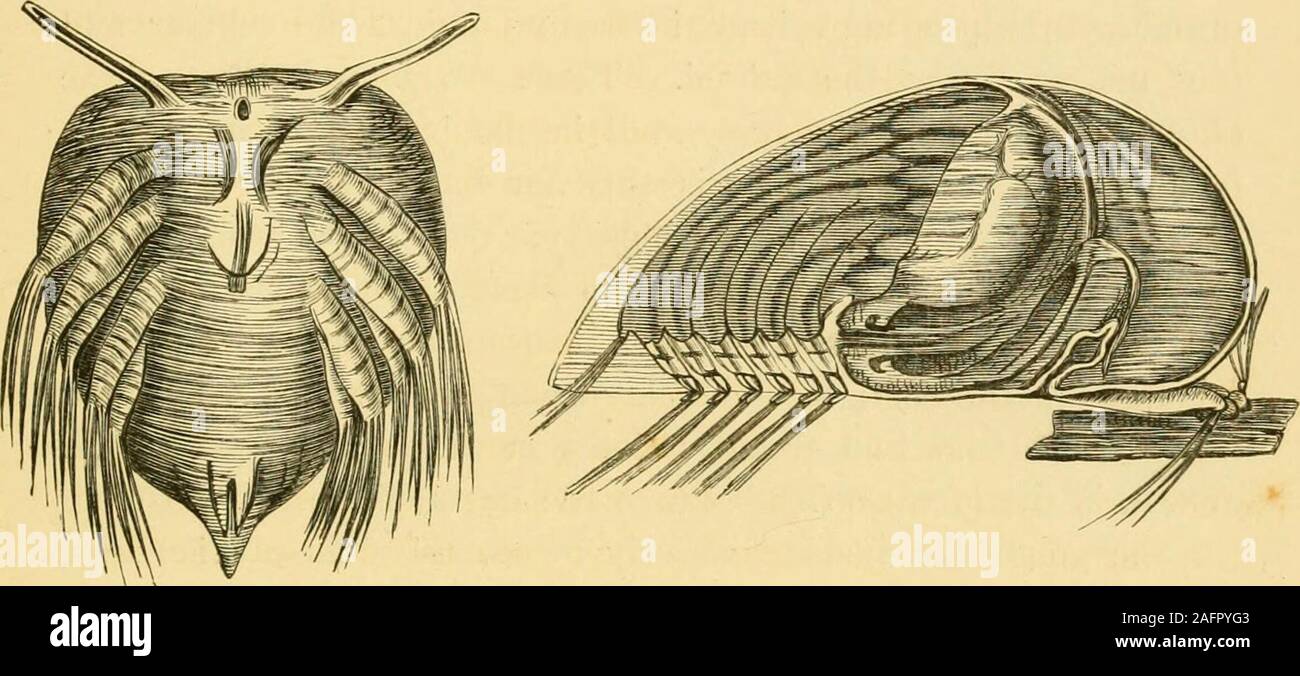 Image details
File size:
7.2 MB (389.5 KB Compressed download)
Dimensions:
2354 x 1062 px | 39.9 x 18 cm | 15.7 x 7.1 inches | 150dpi
More information:
This image is a public domain image, which means either that copyright has expired in the image or the copyright holder has waived their copyright. Alamy charges you a fee for access to the high resolution copy of the image.
This image could have imperfections as it's either historical or reportage.
. The transformations (or metamorphoses) of insects (Insecta, Myriapoda, Arachnida, and Crustacea) : being an adaptation, for English readers, of M. Émile Blanchard's "Metamorphoses, moeurs et instincts des insects;" and a compilation from the works of Newport, Charles Darwin, Spence Bate, Fritz Müller, Packard, Lubbock, Stainton, and others. e, and Spence Batehas made observations and drawings of those of several species.The following description of the larvae and of their metamorphosesis abstracted from Charles Darwins monograph (Ray Society). The ova of the Lepadi fee (pedunculated Cirripedes) are hatchedwhilst within the sac of the parent, and the young larva of the firststage i.^ nearly globular in shape (in Scalpellnni vulgare, an English THE CIRRIPEDIA. 475 species, with a short flattened peduncle, with calcareous scales),and depressed. The larva has a shell in the form of a carapace,which is cut short or truncated in front, where it has a horn oneach side. The under surface of the larv^a is flat and broad, andis formed of thinner membrane than the back or dorsal surface-The horns just alluded to are long in the larva of Lcpas aiiatifcra,and short in the species Scalpclbnn, now being described, andtheir ends are either rounded and excessively transparent, orfurnished in other kinds with an abrupt minute sharp point.. LKKW OF Scalpelliim Iligare (horn below.) LARVA, second stage. (After Darwin.) Mr. Darwin saw distinctly a long thread-.shaped organ bear-ing excessively fine hairs in lines so exactly like the long plumosespines on the antennae of the larva of the last stage (and bywhich the mature Balauus adheres to surfaces) that he had notthe least doubt that these horns were the cores in which antennaewere in process of formation. Behind these horns, and near eachother on the lower surface (sternal) of the body, there are twoother minute doubly curved horns, and within each of themthere is a most delicate and jointed thread-shaped structure ona thicker bas