The Political Prisoner (1947) by Idel Ianchelevici at Fort Breendonk (a World War II Nazi prison camp) in Breendonk (province of Antwerp), Belgium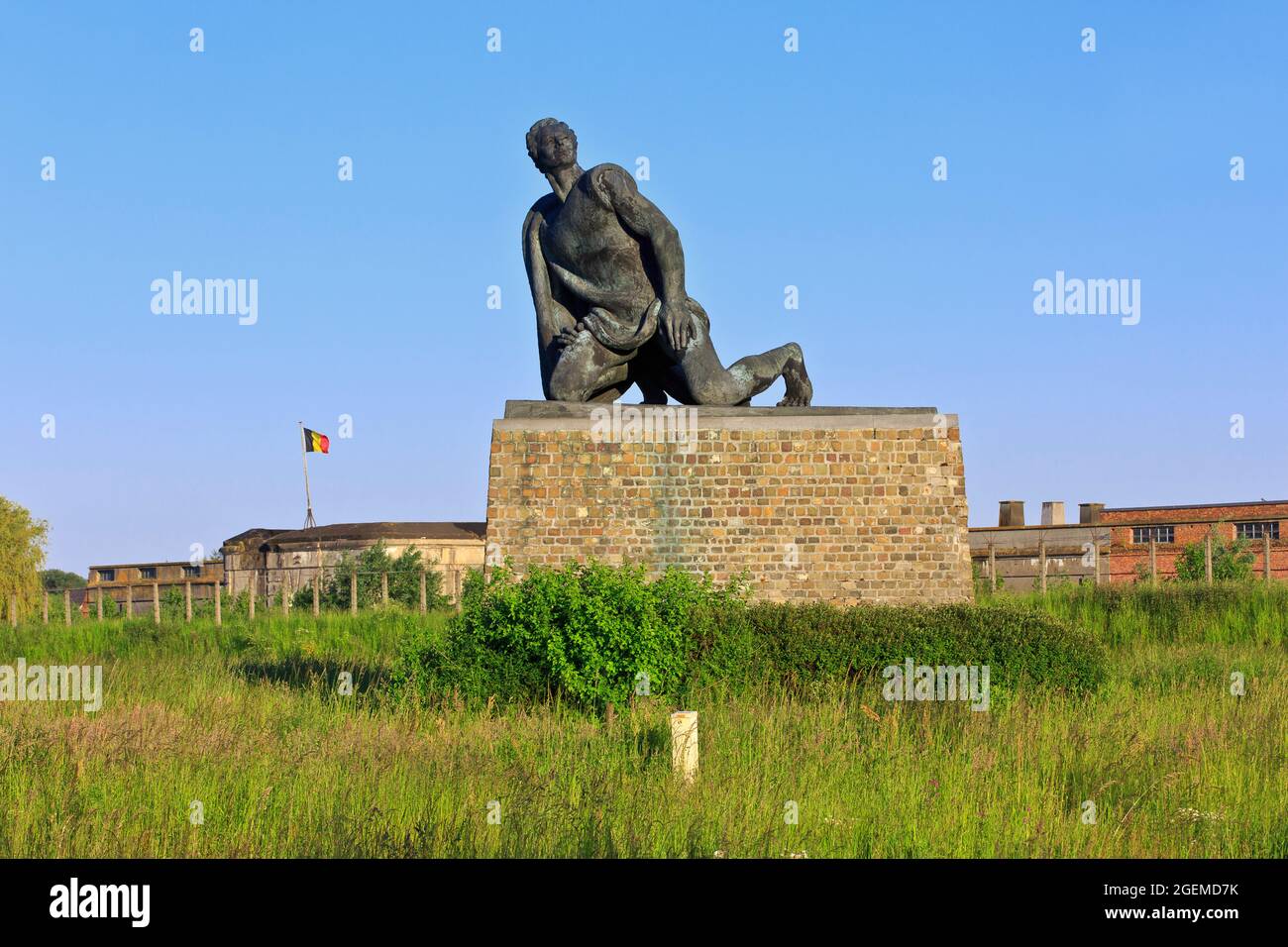 Image details
File size:
63.3 MB (3.6 MB Compressed download)
Dimensions:
5760 x 3840 px | 48.8 x 32.5 cm | 19.2 x 12.8 inches | 300dpi
Location:
Brandstraat 57, 2830 Willebroek, Province of Antwerp, Belgium, Europe
More information:
Fort Breendonk (Dutch: Fort van Breendonk, French: Fort de Breendonk) is a former military installation at Breendonk, near Mechelen, in Belgium which served as a Nazi prison camp (Auffanglager) during the German occupation of Belgium during World War II. Originally constructed between 1906 and 1913 as part of the second ring of the National Redoubt defending Antwerp, Fort Breendonk was used by the Belgian Army and was covered by a five-metre thick layer of soil for defense against artillery fire, a water-filled moat and measured 656 by 984 feet (200 by 300 m). It was used in both World War I and World War II by which time it had become militarily obsolete. Fort Breendonk was requisitioned by the Schutzstaffel (SS) shortly after the Belgian surrender on 28 May 1940 and used as a prison camp for the detention of political prisoners, resistance members, and Jews. Although technically a prison rather than a concentration camp, it became infamous for the poor living conditions in which the prisoners were housed and for the torture and executions which were carried out there. Most detainees were subsequently transferred to larger concentration camps in Eastern Europe. 3, 590 prisoners are known to have been held at Fort Breendonk during the war of whom 303 died or were executed in the fort itself while 1, 741 others subsequently died in other camps before the end of the war. In Belgian historical memory, Breendonk became symbolic of the barbarity of the German occupation. The camp was evacuated ahead of the Liberation of Belgium by the Western Allies in September 1944. It was briefly repurposed to detain Belgian collaborators. It was declared a "national memorial" in 1947 and has subsequently been open to the public as a museum. Many of the camp's personnel were subsequently tried for their wartime actions in Belgian courts.