. The bird book : illustrating in natural colors more than seven hundred North American birds; also several hundred photographs of their nests and eggs . Range.—Europe and Greenland; casual on the Atlantic coastof North America. This very abundant Old World speoies is a common breed-ing bird in Greenland and probably also in Labrador. Theynest in crevices of quarries, holes in the ground, or stonewalls, making a rude nest of weeds, moss or grasses, linedwith hair or feathers, and during May lay from four to sixpale greenish blue eggs; size .90 x .60. 448 Pah greenish blue. i: I J 111: I i: I T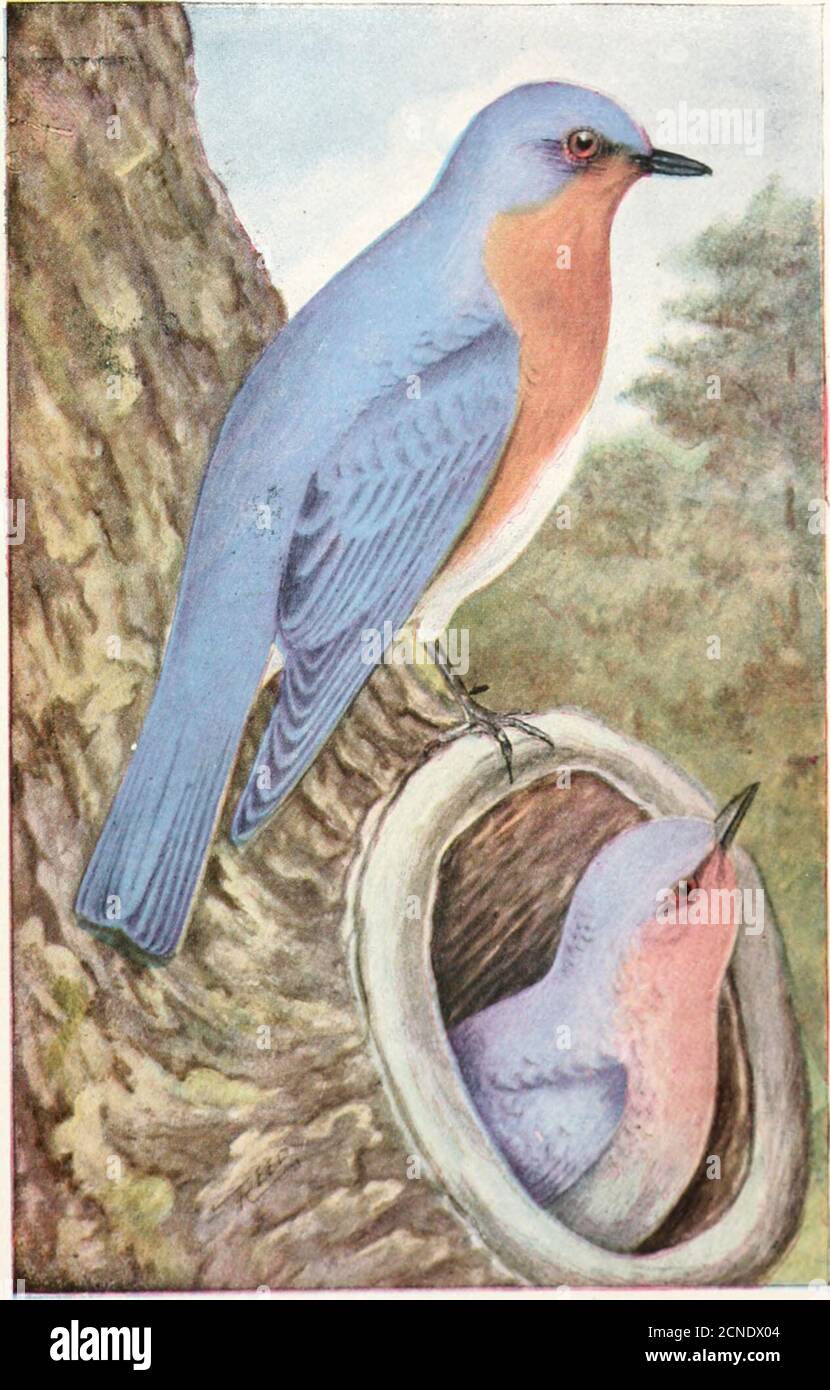 Image details
File size:
7.1 MB (357 KB Compressed download)
Dimensions:
1263 x 1978 px | 21.4 x 33.5 cm | 8.4 x 13.2 inches | 150dpi
More information:
This image could have imperfections as it's either historical or reportage.
. The bird book : illustrating in natural colors more than seven hundred North American birds; also several hundred photographs of their nests and eggs . Range.—Europe and Greenland; casual on the Atlantic coastof North America. This very abundant Old World speoies is a common breed-ing bird in Greenland and probably also in Labrador. Theynest in crevices of quarries, holes in the ground, or stonewalls, making a rude nest of weeds, moss or grasses, linedwith hair or feathers, and during May lay from four to sixpale greenish blue eggs; size .90 x .60. 448 Pah greenish blue. i: I J 111: I i: I THE BIRD BOOK 766. Bluebird. Sialia sialis sialis. Range.—Eastern United States, breeding from the Gulf to southern Canada.Winters in the southern half of the United States. These familiar birds build in cavities in trees, usually below 20 feet from the ground, crev-ices among ledges, bird boxes and in any suit-able nook they may discover about buildings, providing that English Sparrows do not molest them. They raise several broods a year, commencing in April when they lay from three to six pale bluish white eggs (rarely pure white); size .80 x .60. The cavities Of their nesting sites are linedBluish white with grasses and feathers usually, although I have found the eggs onthe unlined bottom of cavities in trees.