Tyrannosaurus Rex dinosaur, little plastic, life like model, placed in the grass at the locale garden center.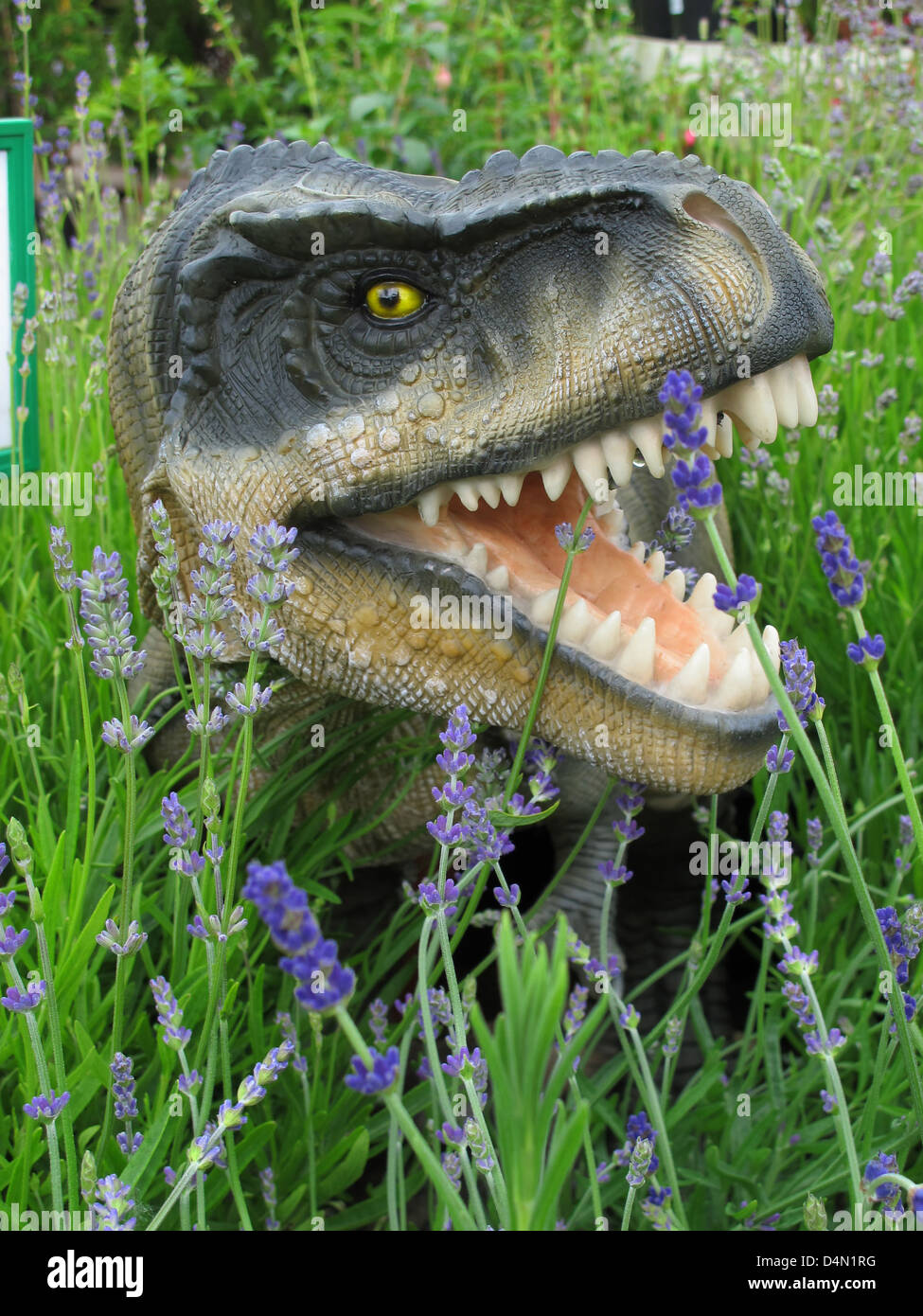 Image details
File size:
52.2 MB (2.2 MB Compressed download)
Dimensions:
3700 x 4933 px | 31.3 x 41.8 cm | 12.3 x 16.4 inches | 300dpi
Location:
Lincolnshire 2013
More information:
It had teeth up to 20 centimeters long with an edge like a saw which were perfect for slicing through meat. It was a surprise attacker who liked to work alone. It lived in open woodland and often sneaked up on plant-eating dinosaurs as they stood feeding peacefully. Its forward-facing eyes gave it stereoscopic vision which meant it could accurately judge the distance from its prey, get as close as possible without being seen, then make a final high-speed dash before pouncing. Even those puny arms and claws, which didn't even reach up to its mouth, could be used for seizing hold of its victims while its teeth did the work of steak-knives in ripping through the flesh. Its super-powerful jaws then crushed the bones of the carcass. Just like lions and tigers today, Tyrannosaurus probably didn't eat every day. When it killed a large plant-eater it would gobble up as much as it could and that would keep it going to several days. The Tyrannosaurus walked upright on its two back legs and held its tail out behind it to help balance the weight of its heavy head and chest. Its tail actually stopped it from falling over headfirst all the time!