Roam druid Britons Picts Late Iron Age Early Mediaeval Scotland Pitlochry Pictish Roman conquest Britain Gaels priest people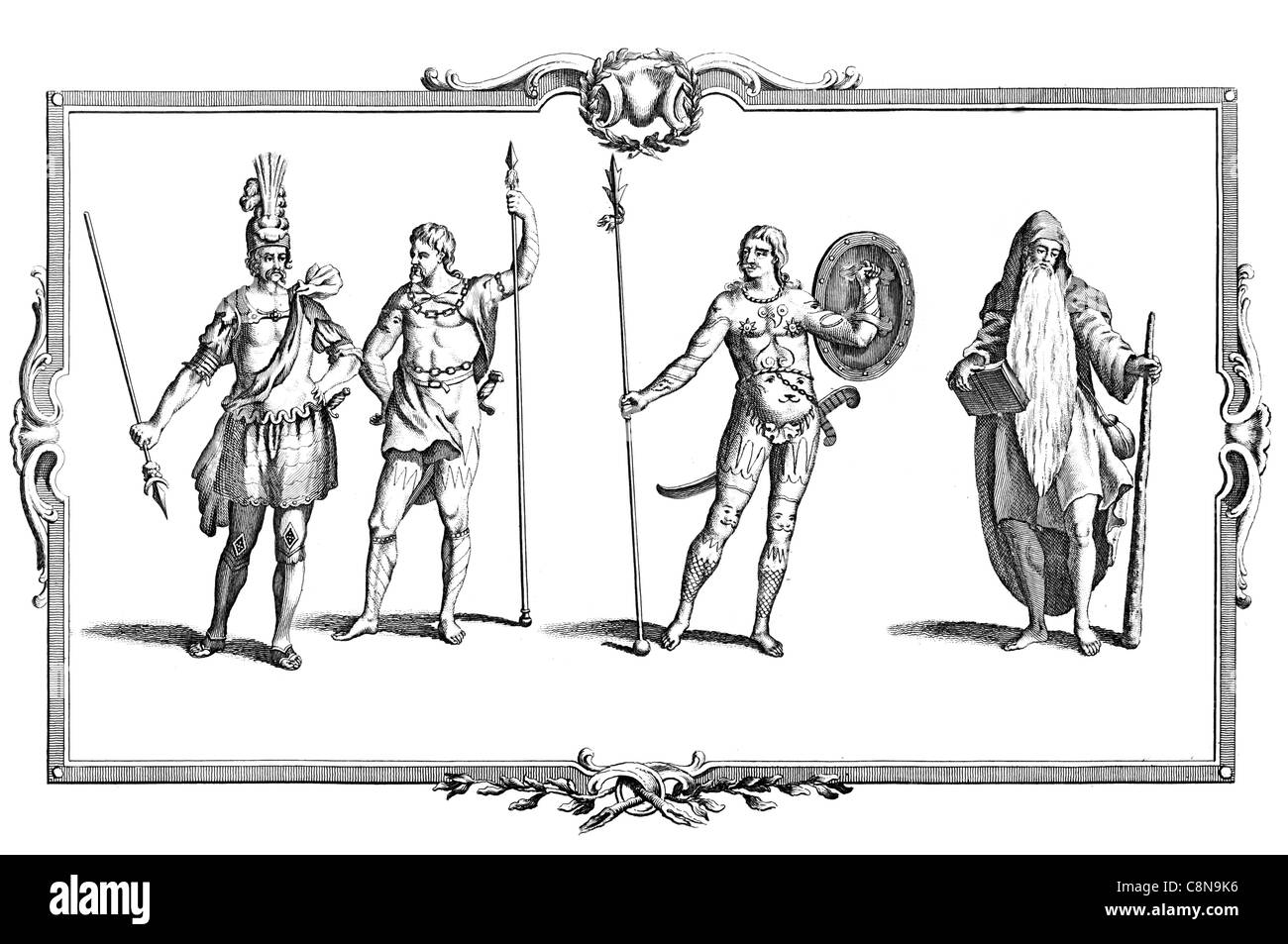 Image details
Contributor:
SOTK2011
 / Alamy Stock Photo
File size:
37.7 MB (1.6 MB Compressed download)
Dimensions:
4457 x 2960 px | 37.7 x 25.1 cm | 14.9 x 9.9 inches | 300dpi
Date taken:
20 October 2011
More information:
The Picts were a group of Late Iron Age and Early Mediaeval people living in what is now eastern and northern Scotland. There is an association with the distribution of brochs, place names beginning 'Pit-', for instance Pitlochry, and Pictish stones. They are recorded from before the Roman conquest of Britain until the 10th century, when they merged with the Gaels. They lived to the north of the rivers Forth and Clyde, and spoke the extinct Pictish language, thought to have been related to the Brythonic languages spoken by the Britons to the south. They are assumed to have been the descendants of the Caledonii and other tribes named by Roman historians or found on the world map of Ptolemy. Pictland, also known as Pictavia, gradually merged with the Gaelic kingdom of Dál Riata to form the Kingdom of Alba (Scotland). Alba expanded, absorbing the Brythonic kingdom of Strathclyde and Bernician Lothian, and by the 11th century the Pictish identity had been subsumed into the "Scots" amalgamation of peoples. A druid was a member of the priestly class in Britain, Ireland, and Gaul, and possibly other parts of Celtic western Europe, during the Iron Age. Very little is currently known about the ancient druids because they left no written accounts about themselves, and the only evidence of them is a few descriptions left by Greek and Roman authors, and stories created by later medieval Irish writers. While archaeological evidence has been uncovered pertaining to the religious practices of the Iron Age people, "not one single artefact or image has been unearthed that can undoubtedly be connected with the ancient Druids." Various recurring themes emerge in a number of the Greco-Roman accounts of the druids, including that they performed human sacrifice, believed in a form of reincarnation, and that they held a high position in Gaulish society.