Pulmicort Asthma Inhaler with box with braille markings, held by a user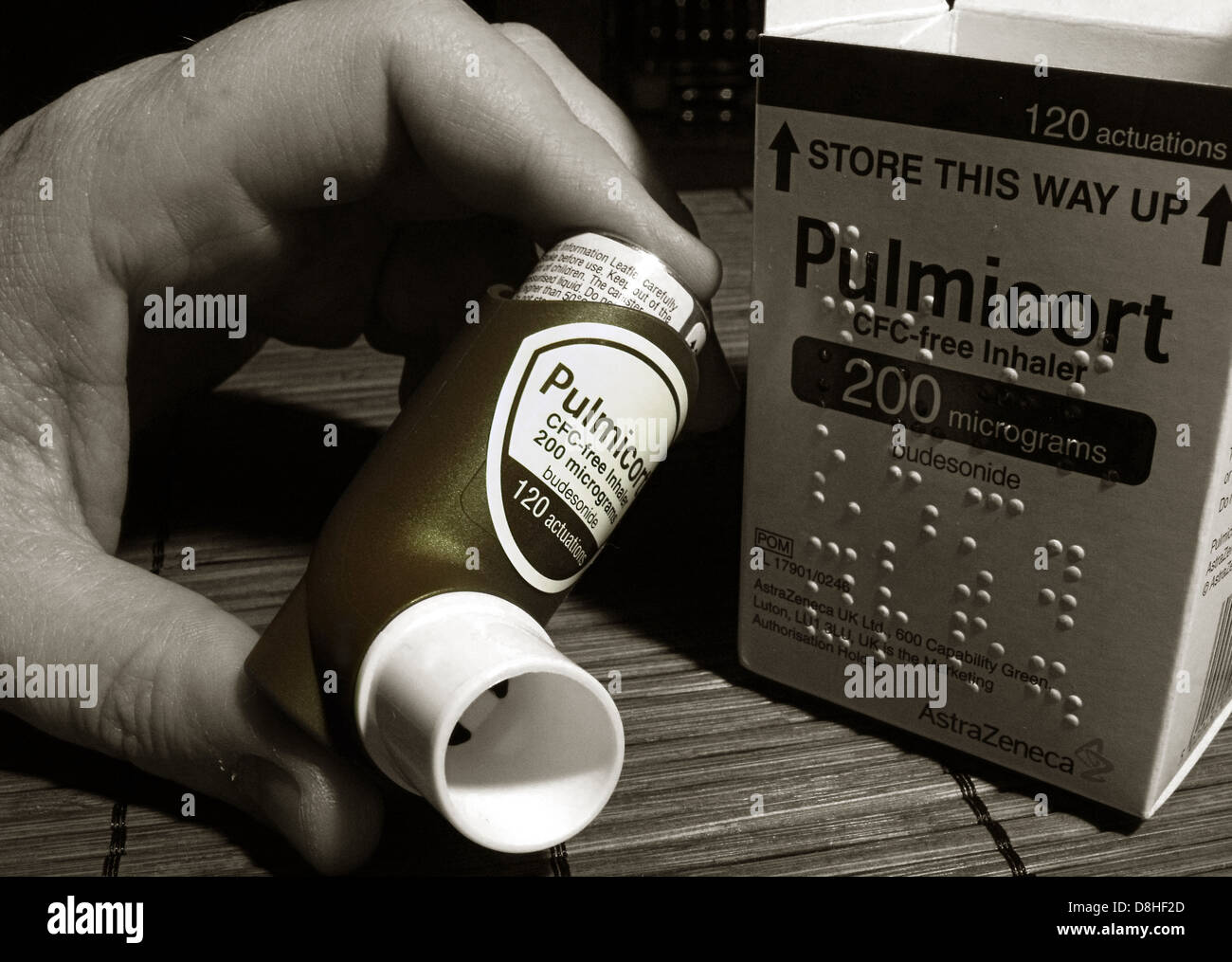 Image details
File size:
25.2 MB (1.1 MB Compressed download)
Dimensions:
3516 x 2501 px | 29.8 x 21.2 cm | 11.7 x 8.3 inches | 300dpi
More information:
Pulmicort Asthma Inhaler with box with braille markings, held by a user of this medication. What Is Pulmicort? Pulmicort is an inhaled steroid used to control asthma symptoms. Pulmicort, along with other inhaled steroids like Flovent, is considered first-line treatment when you need more than occasional use of a rescue inhaler for your asthma. Pulmicort can be prescribed by itself or combined with a long-acting beta agonist to prevent asthma symptoms such as: •Wheezing •Chest tightness •Shortness of breath •Chronic cough How Does Pulmicort Work? Pulmicort reduces inflammation in the lungs and decreases airway hyper-responsiveness. By acting directly in the lungs, your airways are also less likely to respond to an asthma trigger. Additionally, Pulmicort's benefits result from its action on a number of different cell types involved in the pathophysiology of asthma: •Basophils •Eosinophils •Lymphocytes •Macrophages •Mast Cells •Neutrophils The decreased inflammation, mucus production, and hyperreponsiveness leads to a decrease in your asthma symptoms. Unlike your rescue inhaler, Pulmicort controls chronic asthma symptoms and should be taken daily in order to be effective. How Is Pulmicort Prescribed? Pulmicort is prescribed in 2 different forms. Pulmicort Respules are an inhalation suspension delivered via a special nebulizer and are available in several different strengths. Pulmicort is also available via a dry inhaled powder that is similar to a metered dose inhaler. Generally, you will take Pulmicort daily no matter how well your asthma symptoms are controlled. If your asthma control is excellent, talk with your doctor about considering a decrease in your medication. The active component in Pulmicort, budesonide, is also in Symbicort, combination asthma inhaler, and in Rhinocort, a nasal spray for allergies. .