PA-28-161 Warrior11 light 2 seater aircraft. XAV 4872-457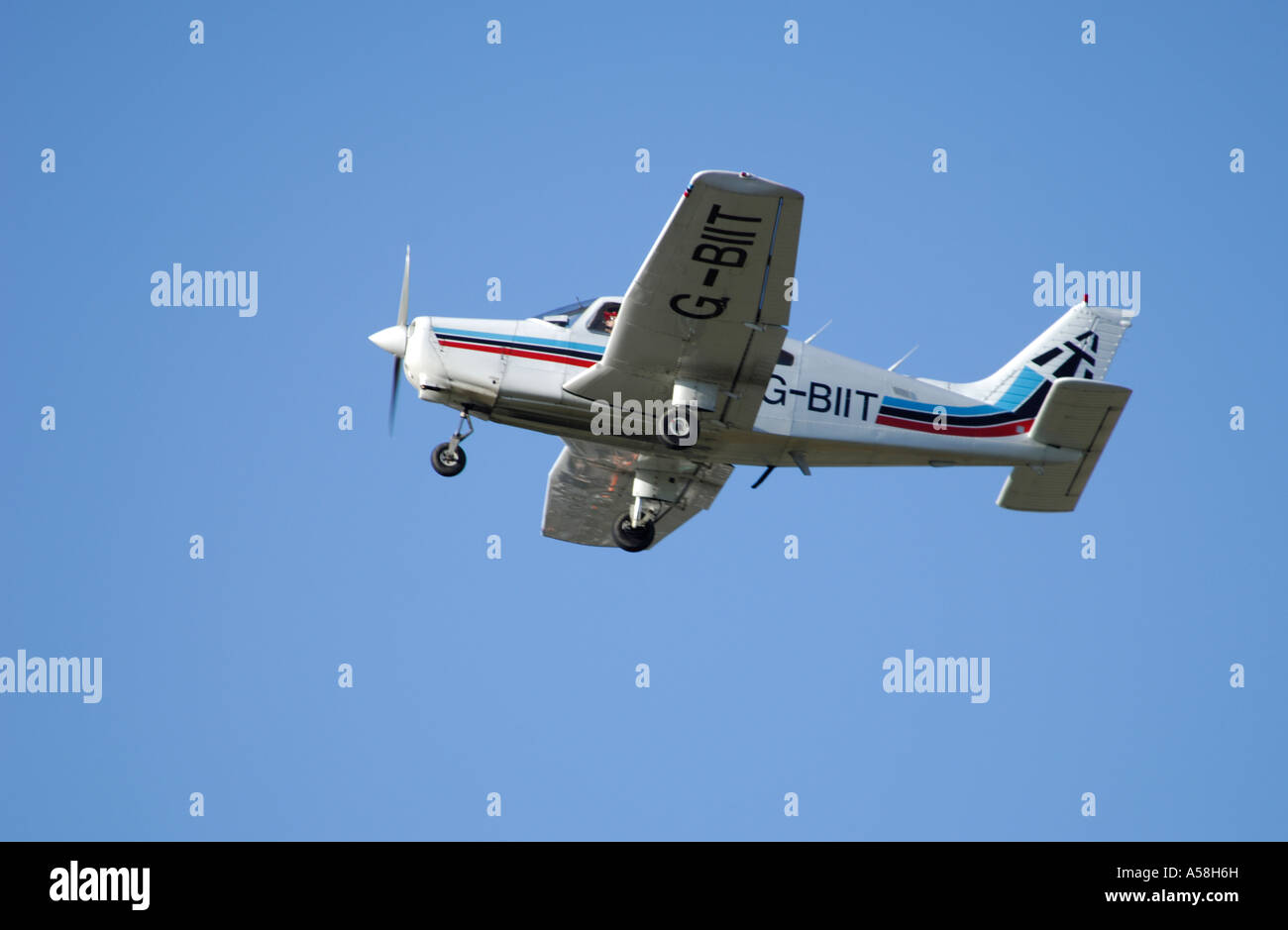 Image details
File size:
57 MB (871 KB Compressed download)
Dimensions:
5520 x 3609 px | 46.7 x 30.6 cm | 18.4 x 12 inches | 300dpi
Location:
Inverness, Dalcross Airport. Highland Region. Scotland. United Kingdom.
More information:
The initial PA-28-150 and PA-28-160 Cherokees were introduced in 1961 as replacements for Piper's PA-22 TriPacer and Colt. Unlike the PA-22 series the new PA-28 was a low wing design with metal construction. The prototype Cherokee was powered by a 120kW (160hp) engine, and flew for the first time on January 14 1960. Production aircraft were powered by either 110kW (150hp) or 120kW (160hp) engines and were delivered from early 1961. From 1962 a 135kW (180hp) version was added to the lineup. The 127kW (235hp) flat six Lycoming O-540 powered Cherokee 235 was introduced in 1963, while the two seat trainer optimised Colt replacement PA-28-140 entered the marketplace in 1964. With these models the basic PA-28 lineup was in place (the retractable PA-28R and larger PA-32 are described separately). Subsequent variants include the Cherokee B and Cherokee C, the 180D, 235C, 140 Flite Liner two seat trainer PA-28-140, -180F, -235E, PA-28-180 Cherokee Challenger and PA-28-235 Cherokee Charger, the PA-28-180 Cherokee Archer and PA-28-235 Cherokee Pathfinder, PA-28-151 Cherokee Warrior which introduced the new tapered wing that would become a feature of subsequent PA-28s, PA-28-181 Cherokee Archer II and PA-28-236 Dakota (the Cherokee prefix was later dropped for the Archer II and Warrior), the PA-28-161 Warrior II, PA-28-201T Turbo Dakota and PA-28-161 Cadet. New Piper returned the Archer II and Dakota to low rate production in 1994, followed in 1995 by the PA-28-181 Archer III (detailed above), which features a new, streamlined cowling (1999 models gain new paint, improved interior and a new avionics package), and the PA-28-161 Warrior III, which features a new instrument panel.