Lahu people Shi Balah Hill Tribe Thailand, Thai hilltribe Karen long necks villagers wearing brass rings,Thaton, Ecotourisim Village Chiang Mai, Asia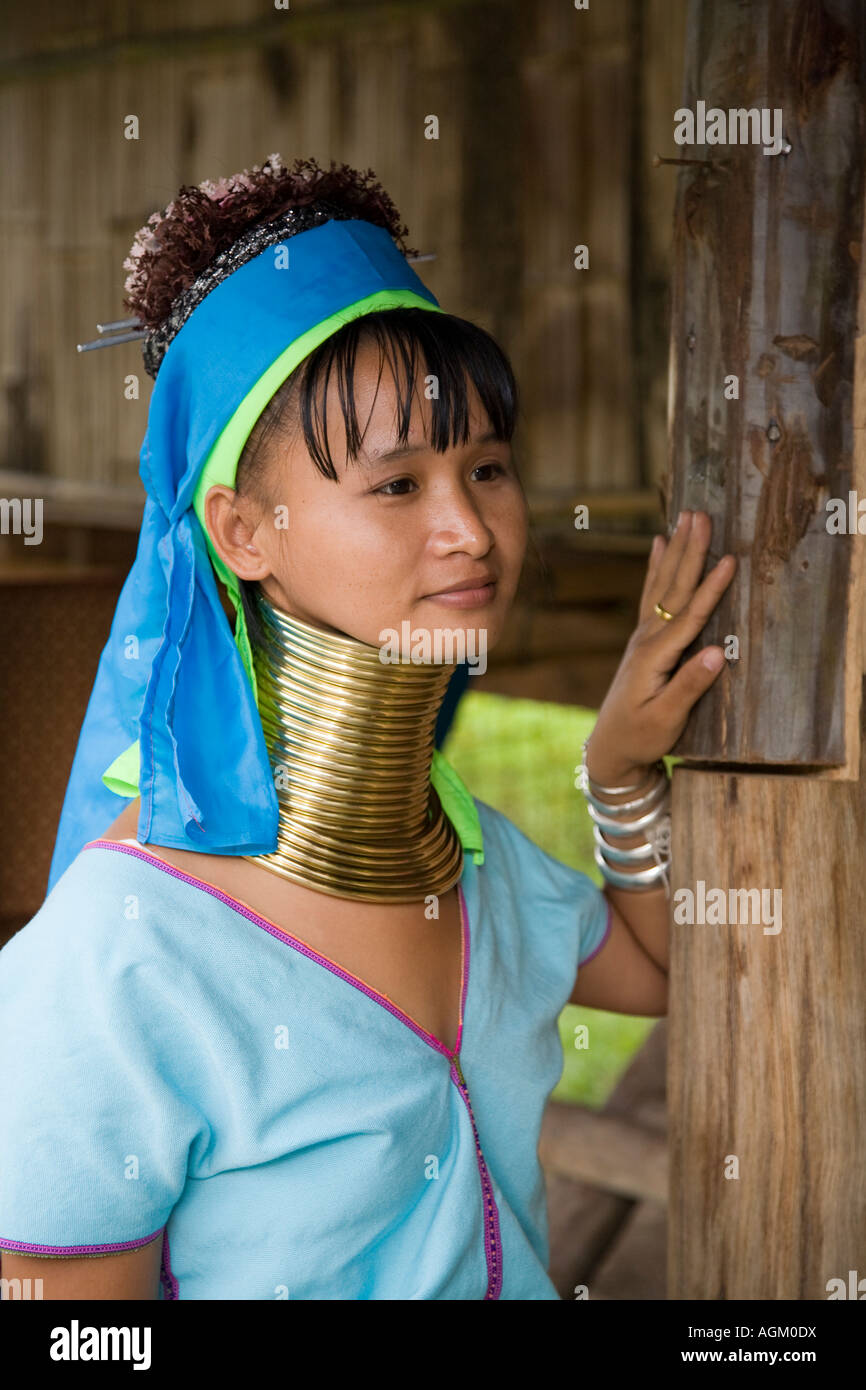 Image details
File size:
50 MB (1.7 MB Compressed download)
Dimensions:
3413 x 5120 px | 28.9 x 43.3 cm | 11.4 x 17.1 inches | 300dpi
Location:
Thaton Chiang Mai Northern Thailand Asia
More information:
The Padaung are a sub-group of Karen (Bwe Group) living in Kayah state of eastern Burma on the Thailand border. They number less than 40,000 people in total. The Padaung call themselves "Lae Kur" or "Kayan". They have their own language which belongs to the Kenmic group in the Tibeto-Burman language family. The Karen themseves are not one homogeneous group but rather a loose confederation of heterogeneous and closely related tribes. Among the smallest of the Karen tribes in Thailand are the Karen Padaung. In Thailand, only a few families of Padaung have settled temporarily as refugees in Muang District of Mae Hong Son Province, near Ban Tha Ton in Chiang Rai Province, and as of June 2005 a small group near Chiang Dao. Generally they live among other hilltribes groups, mostly Karen. The Padaung escaped from the Kaya State in Burma to Thailand in the mid to late 1900's and are actually refugees of a political turmoil. They belong to the Karenni sub-group of the Karen People, which are still fighting for their independence in Burma. The Karen-Padaung occupied central Burma before the Burmese arrived from the North and they, together with the ancient Mon, farmed the Irrawaddy and Salween Valleys and built civilizations based on their unique cultures. The Padaung women famously wear brass rings around their necks. This distorts the growth of their collarbones and make them look as if they have long necks - which they don't. This row of brass rings do not actually stretch their necks but in fact squash the vertebrae and collar bones. A woman generally has about twenty or more rings around her neck. This neck ring adornment is started when the girls are 5 or 6 years old.