German Navy Maritime P3C Orion ASW Long Range Aircraft Serial Registration 60+08 at RAF Lossiemouth Scotland. SCO 9729.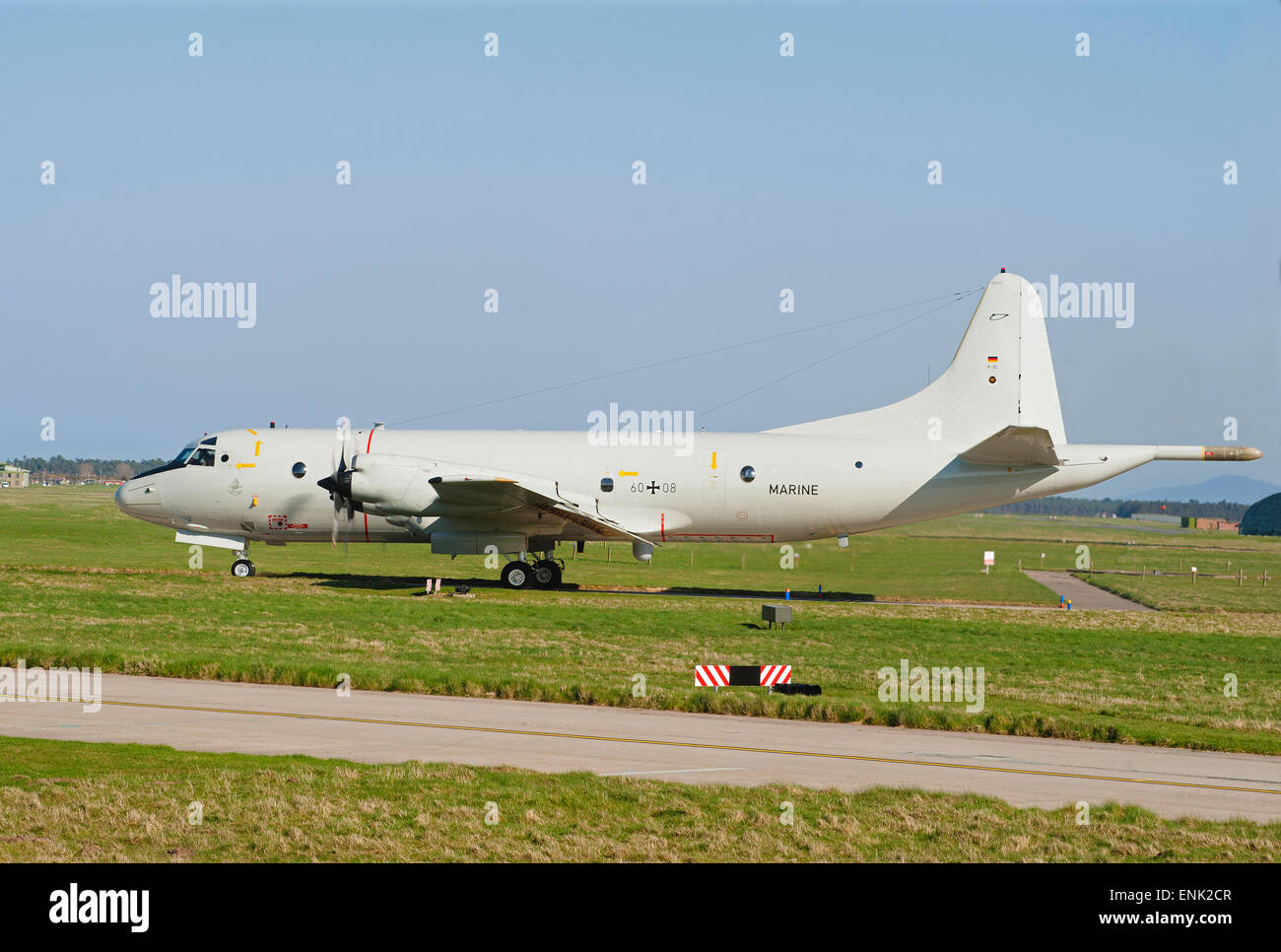 Image details
File size:
70 MB (2.6 MB Compressed download)
Dimensions:
6023 x 4060 px | 51 x 34.4 cm | 20.1 x 13.5 inches | 300dpi
Location:
RAF Lossiemouth, Moray. Grampian Region. Scotland. United Kingdom.
More information:
In August 1957, the U.S. Navy called for replacement proposals for the piston engined Lockheed P2V Neptune (later redesignated P-2) and Martin P5M Marlin (later redesignated P-5) with a more advanced aircraft to conduct maritime patrol and anti-submarine warfare. Modifying an existing aircraft was expected to save on cost and allow rapid introduction into the fleet. Lockheed suggested a military version of their L-188 Electra, which was still in development and had yet to fly. In April 1958, Lockheed won the competition and was awarded an initial research and development contract in May. The first Orion prototype was a converted Lockheed Electra. The prototype YP3V-1/YP-3A, Bureau Number (BuNo) 148276 was modified from the third Electra airframe c/n 1003.[5] The first flight of the aircraft's aerodynamic prototype, originally designated YP3V-1, was on 19 August 1958. While based on the same design philosophy as the Lockheed L-188 Electra, the aircraft was structurally different. The aircraft had 7 feet (2.1 m) less fuselage forward of the wings with an opening bomb bay, and a more pointed nose radome, distinctive tail "stinger" for detection of submarines by magnetic anomaly detector, wing hardpoints, and other internal, external, and airframe production technique enhancements.The Orion has four Allison T56 turboprops which give it a top speed of 411 knots (761 km/h; 473 mph) comparable to the fastest propeller fighters, or even slow high-bypass turbofan jets such as the Fairchild Republic A-10 Thunderbolt II or the Lockheed S-3 Viking. Similar patrol aircraft include the Soviet Ilyushin Il-38 and the French Breguet Atlantique, while Britain adapted the jet-powered de Havilland Comet as the Hawker Siddeley Nimrod.The P-3 has an internal bomb bay under the front fuselage which can house conventional Mark 50 torpedoes or Mark 46 torpedoes and/or special (nuclear) weapons.