Common Bluebell, ( Hyacinthoides ) a blue flower seen in spring, here in Lymm, Cheshire, UK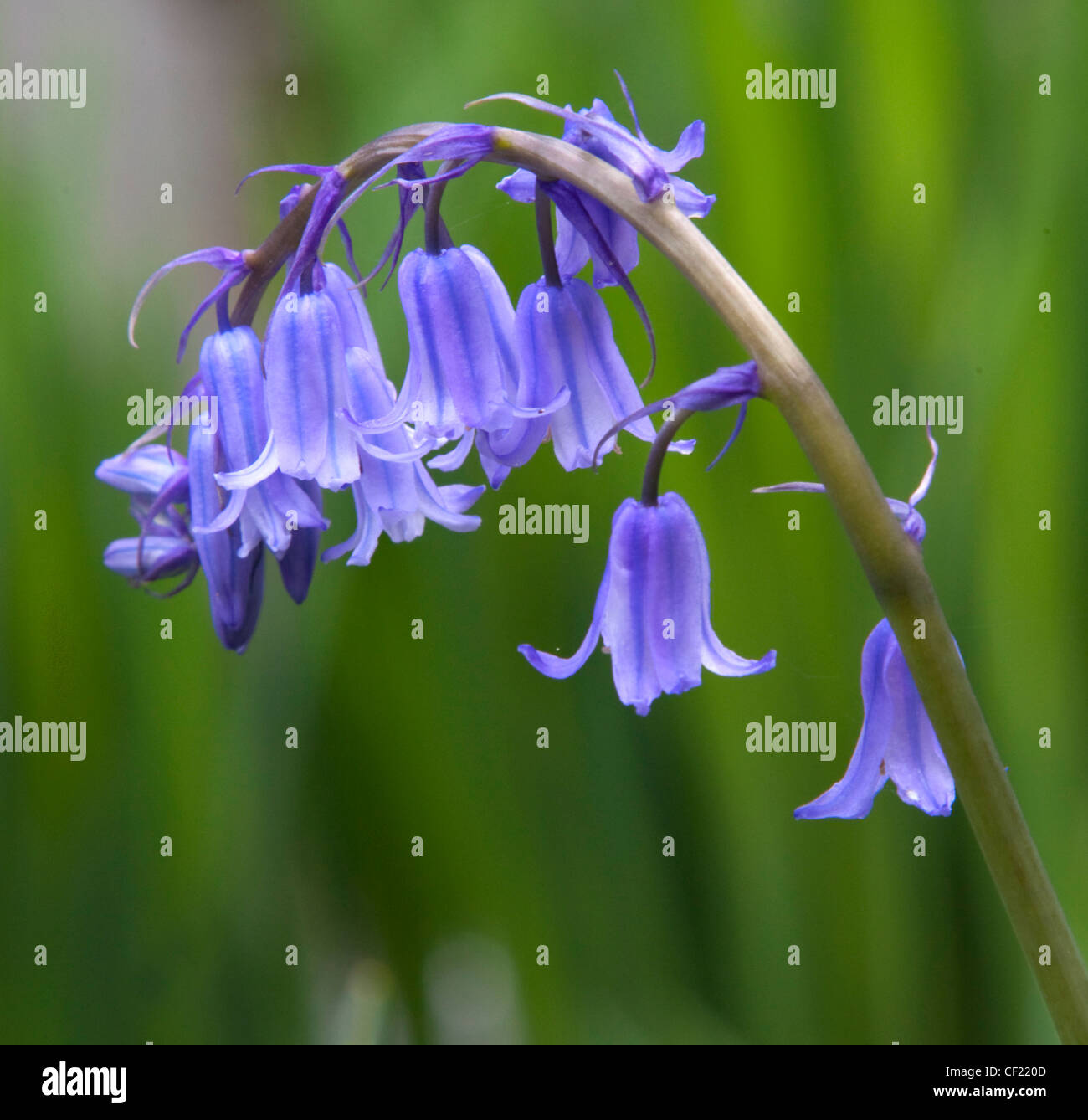 Image details
File size:
26.4 MB (738.9 KB Compressed download)
Dimensions:
3100 x 2977 px | 26.2 x 25.2 cm | 10.3 x 9.9 inches | 300dpi
Location:
Lymm Dam, Lymm, Cheshire, England, United Kingdom, UK
More information:
The common Bluebell, here in Lymm, Cheshire, (Hyacinthoides non-scripta to be precise) grows from bulbs and can be expected about four weeks after daffadils in Britain. By the time they appear, frosts should be receeding and days getting noticably warmer. Other common names for it include auld man's bell, bluebell, calverkeys, culverkeys, English bluebell, jacinth, ring-o'-bells, wilde hyacint, and wood bells (probably as they appear in shaded woodland almost spontainiously. Bees are a favourite to pollinate these plants. Their black seeds may survive long periods of time emerging after several years' absence if suitable conditions recur. The seedlings can flower in two years from seed and as a result, bluebells can quickly spread to form a carpet in suitable conditions. In spring, many north-western European woods are covered by dense carpets of this flower, these are commonly referred to as "bluebell woods". In my youth that was the common name for a large wood beside the railway commuter line between Hadfield and Manchester. In spring it did produce a carpet of blue. The presence of large numbers of bluebells is often used as an indicator species to identify ancient woodland, particularly in the East of England and Lincolnshire. It is estimated that 70% of all common bluebells are found in Great Britain. In the UK the common bluebell is a protected species under the Wildlife and Countryside Act 1981. Landowners are prohibited from removing common bluebells on their land for sale and it is a criminal offence to remove the bulbs of wild common bluebells. This legislation was strengthened in 1998 under Schedule 8 of the Act making any trade in wild common bluebell bulbs or seeds an offence. So respect the little blue fellows!