Relief with dancing Maenad, Capitoline Museums, Rome, Italy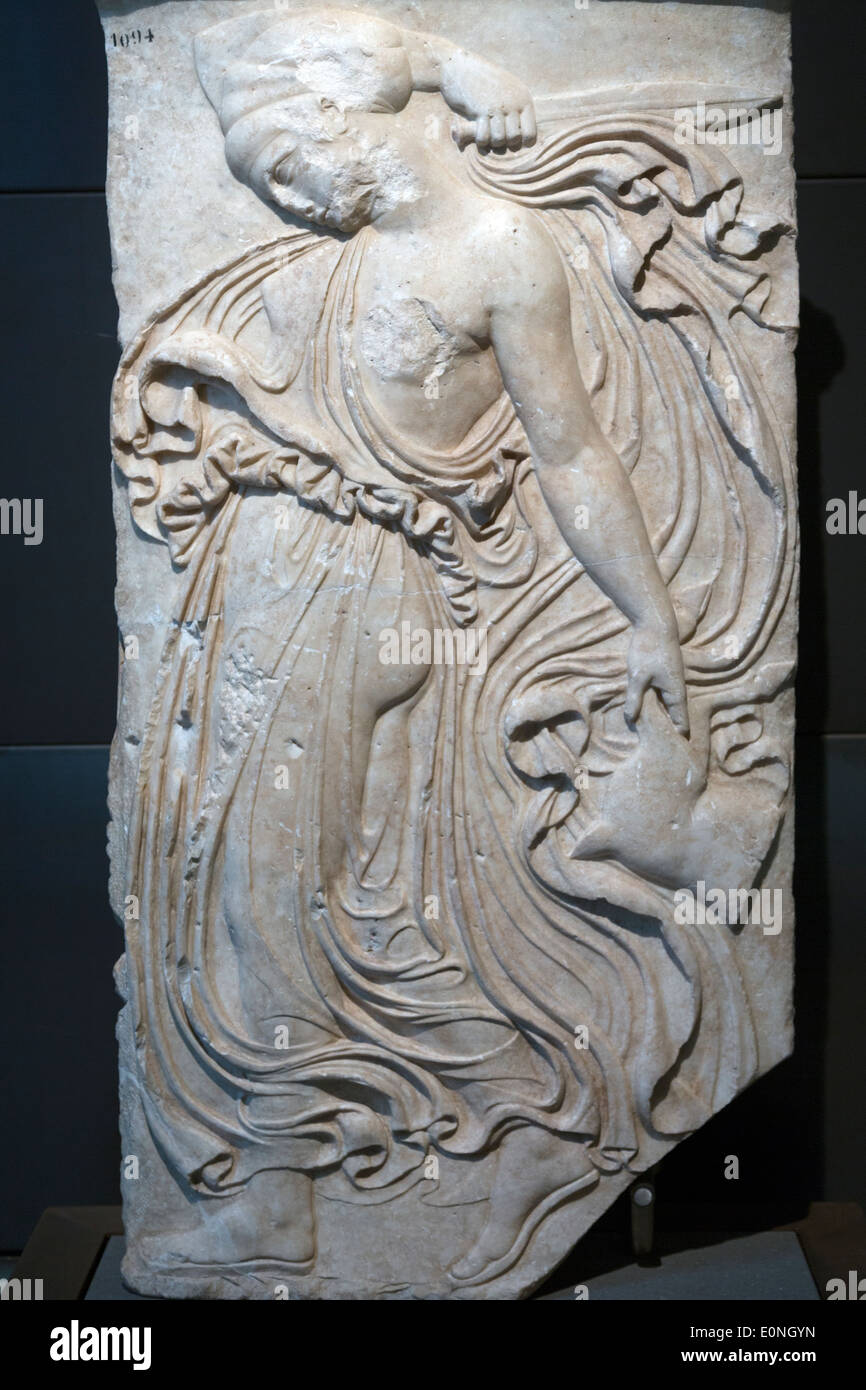 Image details
Contributor:
B.O'Kane
 / Alamy Stock Photo
File size:
24.1 MB (1 MB Compressed download)
Dimensions:
2370 x 3554 px | 20.1 x 30.1 cm | 7.9 x 11.8 inches | 300dpi
Location:
Capitoline Museums, Rome, Italy
More information:
Relief with dancing Maenad. It originally belonged to a circular monument. It is a neo-Attic copy after the Choragic votive offering-site for Euripides' Bacchantes created by Kallimachos in 406-405 BCE. Neo-Attic or Atticizing is a sculptural style, beginning in Hellenistic sculpture and vase-painting of the 2nd century BCE and climaxing in Roman art of the 2nd century CE, copying, adapting or closely following the style shown in reliefs and statues of the Classical (5th–4th centuries BCE) and Archaic (6th century BCE) periods. It was first produced by a number of Neo-Attic workshops at Athens, which began to specialize in it, producing works for purchase by Roman connoisseurs, and was taken up in Rome, probably by Greek artisans. The Neo-Attic mode, a reaction against the baroque extravagances of Hellenistic art, was an early manifestation of Neoclassicism, which demonstrates how self-conscious the later Hellenistic art world had become. Neo-Attic style emphasises grace and charm, serenity and animation,[4] correctness of taste in adapting a reduced canon of prototypical figures and forms, in crisp, tamed and refined execution.