Dalmatian Pelican In Winter At Kerkini (Pelecanus crispus)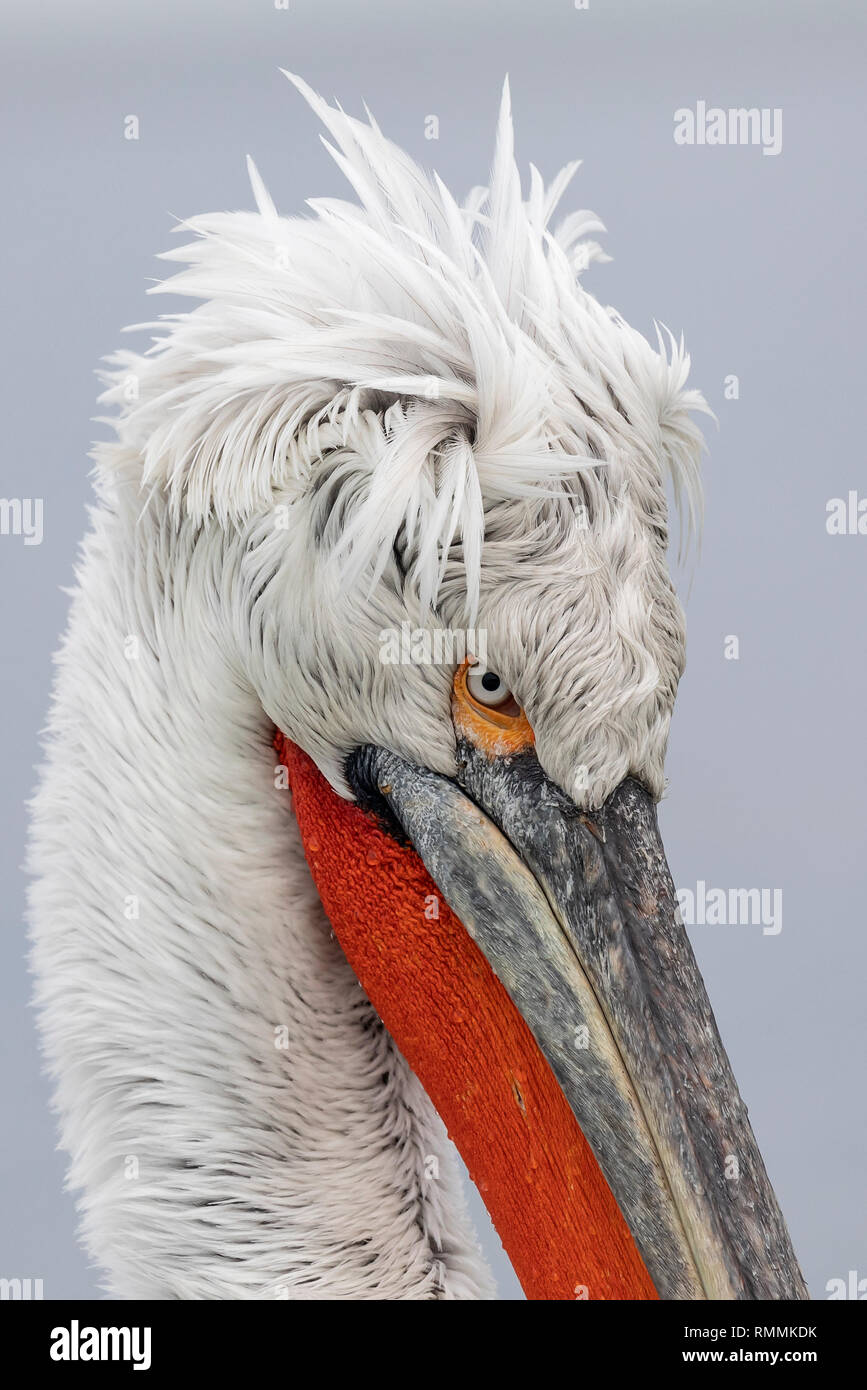 Image details
File size:
20.1 MB (782 KB Compressed download)
Dimensions:
2167 x 3249 px | 18.3 x 27.5 cm | 7.2 x 10.8 inches | 300dpi
Date taken:
10 January 2019
More information:
The Dalmatian pelican (Pelecanus crispus) is the most massive member of the pelican family, and perhaps the world's largest freshwater bird, although rivalled in weight and length by the largest swans. They are elegant soaring birds, with wingspans that rival that of the great albatrosses, and their flocks fly in graceful synchrony. It is a short to medium distance migrant between breeding and overwintering areas. No subspecies are known to exist over its wide range, but based on size differences, a Pleistocene paleosubspecies, P. c. palaeocrispus, has been described from fossils recovered at Binagady, Azerbaijan. As with other pelicans, the males are larger than the females, and likewise their diet is mainly fish. Their curly nape feathers, grey legs and silvery-white plumage are distinguishing features, and the wings appear solid grey in flight. The adults acquire a drabber plumage in winter, however, when they may be mistaken for great white pelicans. Their harsh vocalizations become more pronounced during the mating season. They breed from south eastern Europe to Russia, India and China in swamps and shallow lakes. They usually return to traditional breeding sites, where they are less social than other pelican species. Their nests are crude heaps of vegetation, which are placed on islands or on dense mats of vegetation. The species' numbers underwent a dramatic decline during the 20th century, partly due to land use, disturbance and poaching activities. The core population survives in Russia, but in its Mongolian range it is critically endangered. Removal of power lines to prevent collisions or electrocution, and the construction of nesting platforms or rafts have reversed declines locally.